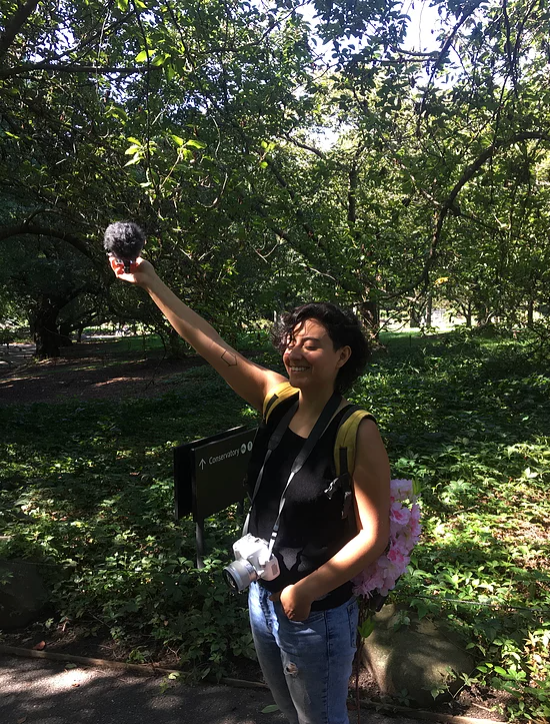 Projects
Mapped to the Closest Address is an interspecies dance collective composed of four human animals and a cat, Violeta. Through choreographic practices, the humans wish to interrogate their orientation towards modernity/coloniality, to question their understanding/entanglement/devotion/administration of/for nature and to shift their anthropocentric perspectives. Collectively, we sew practices to enter in contact with other nonhuman lifeforms. We use various devices to record our encounters and translate them into otherwise sound/landscapes.

Our collective maintains two gardens, it is important for us to combine scholarly readings reflecting on organisms and their material conditions with gardening practices. Shuntaro Yoshida and Maharu Maeno share a rooftop garden in Hyogo, Japan. Violeta, Catalina Fernandez, and Alex Viteri joined a Schrebergarten in Markendorf, Germany. The time within our gardens informs and nourishes our methods. We are looking to translate these explorations into our notions of choreography.

For our last project, we created a digital archive that follows a rhizomatic structure, something like the body of an octopus with many legs and pods. For our next project/performance, we will explore with open source media to transform the archive into a digital performance.

These are some of the questions that drive our work: How do these encounters transform our bodies and thoughts on bodies? How to translate the archive into a pseudo scientific performance?
Content from Vimeo can't be displayed due to your current cookie settings. To show this content, please click "Consent & Show" to confirm that necessary data will be transferred to Vimeo to enable this service. Further information can be found in our Privacy Policy. Changed your mind? You can revoke your consent at any time via your cookie settings.
Consent & Show